Core Alliance Management
San Fernando Valley Property Management and Real Estate Services
Property Management That's Simple, Honest, and Reliable
Core Alliance Management is headquartered in California's Northridge, and we provide San Fernando Valley property management. We are dedicated to maintaining the value of your investment by minimizing cost and maximizing income. We value long term relationships with our tenants, clients, and vendors, and we work hard to provide you with the highest level of satisfaction. We give detailed attention to each property that we manage, and we treat them like they're our own.
We Value Your Investment Rental Property
Keeping investment properties in excellent condition is simply better for everyone. It's better for your tenant and it's better for you, the owner. We have extensive experience managing rental homes of every shape and size.

Read More
We manage rental homes throughout Los Angeles in neighborhoods like Northridge, Chatsworth, Sylmar, and Reseda.
By staying current with our extensive market knowledge and understanding the forces that affect our real estate market, we can assist our clients in navigating the ups and downs. The result is properties that are rented faster and occupied with high-quality tenants.
Residential & Commercial Property Management
At Core Alliance Management, we have a team of people who are experienced in real estate and passionate about managing your property. We provide investment property owners in North Hills, North Hollywood, and elsewhere in Los Angeles with expertise and leadership in all types of properties.

Read More
Renting residential properties, including single-family homes and condos

Managing and maintaining units in townhomes and apartment buildings

Commercial management in San Fernando Valley
Our Experience Maximizes Income and Minimizes Expenses
At Core Alliance, we have over 13 years of experience. We were established in 2005, and we understand the local rental markets in Tarzana, Winnetka, Granada Hills and elsewhere in the San Fernando Valley area.

Read More
Our focus is on the ROI your property earns. We keep your property in excellent condition, and we've found that this is the best way to minimize cost of your rental home. Our property management systems are proven and reliable.
People Plus Technology Equals Results
We value long term relationships with our tenants, clients, and vendors. Our San Fernando Valley property management stands out from the competition, because we are honest, reliable, and transparent.

Read More
We also invest in technology because it improves our ability to communicate and manage your property more efficiently. The owners we work with can access their online account, and view useful information that maximizes their rental experience. We provide our homeowners with an annual report that details the condition of their property, and financial statements can all be found online.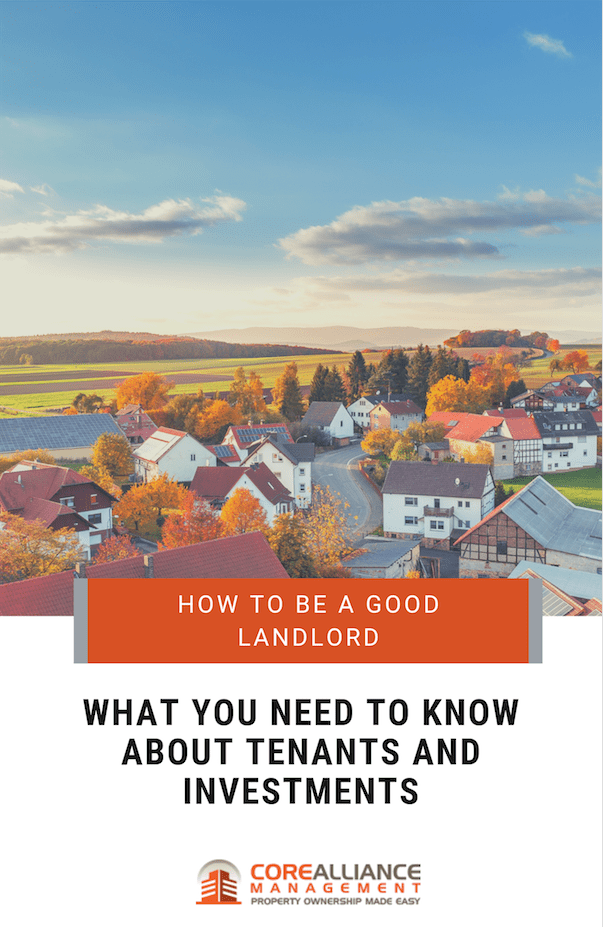 If You're a Landlord with Questions, We've Got Answers
Check out our free eBook, "How to be a Good Landlord," This eBook will help you…
Understand how to increase your profits
Learn how to avoid common landlord pitfalls
Discover the value a property manager can bring
Are You Looking for Northridge Real Estate Services?
We can provide them, and if you're already working with us – we can provide them for a discount. 
Owners love working with us when they need to lease, manage, and maintain their rental properties. Don't look elsewhere when you're ready to buy or sell. You already know us. You know the exceptional work we're capable of and the high standards we hold for what we do and who we serve. 
When you're ready to buy or sell a property, let us manage that part of your business for you. We can negotiate better deals on your behalf, and our commission is going to be lower than what you'd find with other agents. 
Stick with Core Alliance Management for all your real estate needs.
I was not too happy with my previous Property Management Company. After some looking around, my coworker referred me to Core Alliance Management. I called them they were really nice and provided me with a FREE rental assessment for my property with no obligation to sign. It's been 6 months, and so far I am really glad I signed up with Core Alliance Management. I have had no complaints and my rent is paid on time. Thank you!
We want to provide a positive rental experience for every tenant who rents a home from Core Alliance Management. You want a trustworthy, communicative landlord from your San Fernando Valley property management, and we deliver. From our online tenant portal to our responsiveness and availability, we're here to answer questions and provide support.
Current Core Alliance Tenants
All Core Alliance tenants have a secure online account from which they can easily access useful information to maximize the rental experience. We make it easy for tenants to pay rent online, and we also have an online submission form for maintenance requests. If there's an emergency, you should contact us right away. For routine maintenance, however, you can document what you need and follow the progress we're making on solving your problem.
Future Core Alliance Tenants
If you're a good tenant with a strong record of paying rent on time and taking care of the properties you've lived in, we'd love to help you find a new home. Check out our available rentals, send us a message if you have questions, and when you're ready to apply – it's easy to fill out and submit our online application form. Our Northridge/San Fernando Valley property management team looks forward to working with you.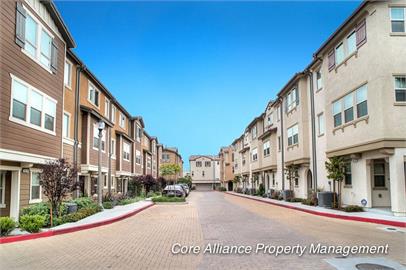 GOT QUESTIONS ABOUT PROPERTY MANAGEMENT?
I am pleased to be a tenant of Core Alliance Property Management. It is a pleasure to live in a prime area of Sherman Oaks ; walking distance to Ventura Blvd. They are always available and friendly and willing to meet my needs/concerns. Thank you for the service! I give you guy's thumbs up and five stars!
»
Northridge
»
Porter Ranch
» Granada Hills
» Chatsworth
» Winnetka
» Canoga park
» Woodland Hills
» Sylmar
» Santa Clarita
» North Hollywood
» Sherman oaks
» Reseda
» Valley Village
» North hills
» Mission Hills
» Burbank
» Valencia
» Stevenson Ranch
What People Are Saying About Us

Nov 3, 2023
Google
-
Ainsley
-
Core Alliance Management

Jun 29, 2023
Google
-
Amali
-
Core Alliance Management

May 14, 2023
Google
-
Eliza
-
Core Alliance Management

Apr 5, 2023
Google
-
Stacey
-
Core Alliance Management

Mar 29, 2023
Google
-
Shreyas
-
Core Alliance Management

Jan 24, 2023
Google
-
Veronica
-
Core Alliance Management

Dec 10, 2022
Google
-
Prasad
-
Core Alliance Management

Nov 19, 2022
Google
-
Suz
-
Core Alliance Management

Oct 23, 2022
Google
-
Todd
-
Core Alliance Management

Oct 7, 2022
Google
-
Adam
-
Core Alliance Management
  If you'd like to learn more about our properties and what it's like to work with Core Alliance Management, get in touch. We'd be happy to talk more about our rental properties, our application requirements, and our leasing process.